Antique Sad Iron from 1860's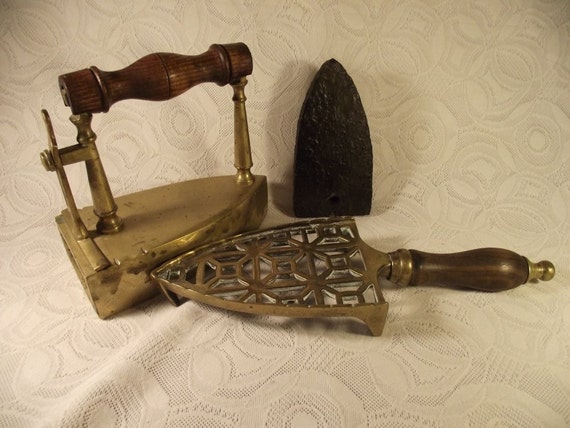 Unique vintage brass sad iron with wooden handles. Inside is even the cut piece of iron/slab which fits neatly inside the lift door in back.. Trivet and sad iron made of brass and would polish up beautifully with a little elbow grease.
Sad irons do not mean unhappy irons as the word now implies, but to mean being heavy. So all heavy irons are known as sad irons. Sad heating irons as we know them now, are recorded back to the beginning of the 16th century. When they came into general use in Europe, it was the Dutch that pioneered its popularity, though goffering irons were used in the early 12th century to facilitate the pressing of frills, ruffles and pleats in France.